Keep a monthly log of

e

v

e

r

y

t

h

i

n

g

, all in one place.
Everyone has their own way of tracking their finances, whether it be in a book, on an excel spreadsheet or just via their bank. Scoop is essentially a turbocharged excel spreadsheet, with some pretty visualisations. You log the metrics, scoop will do the rest.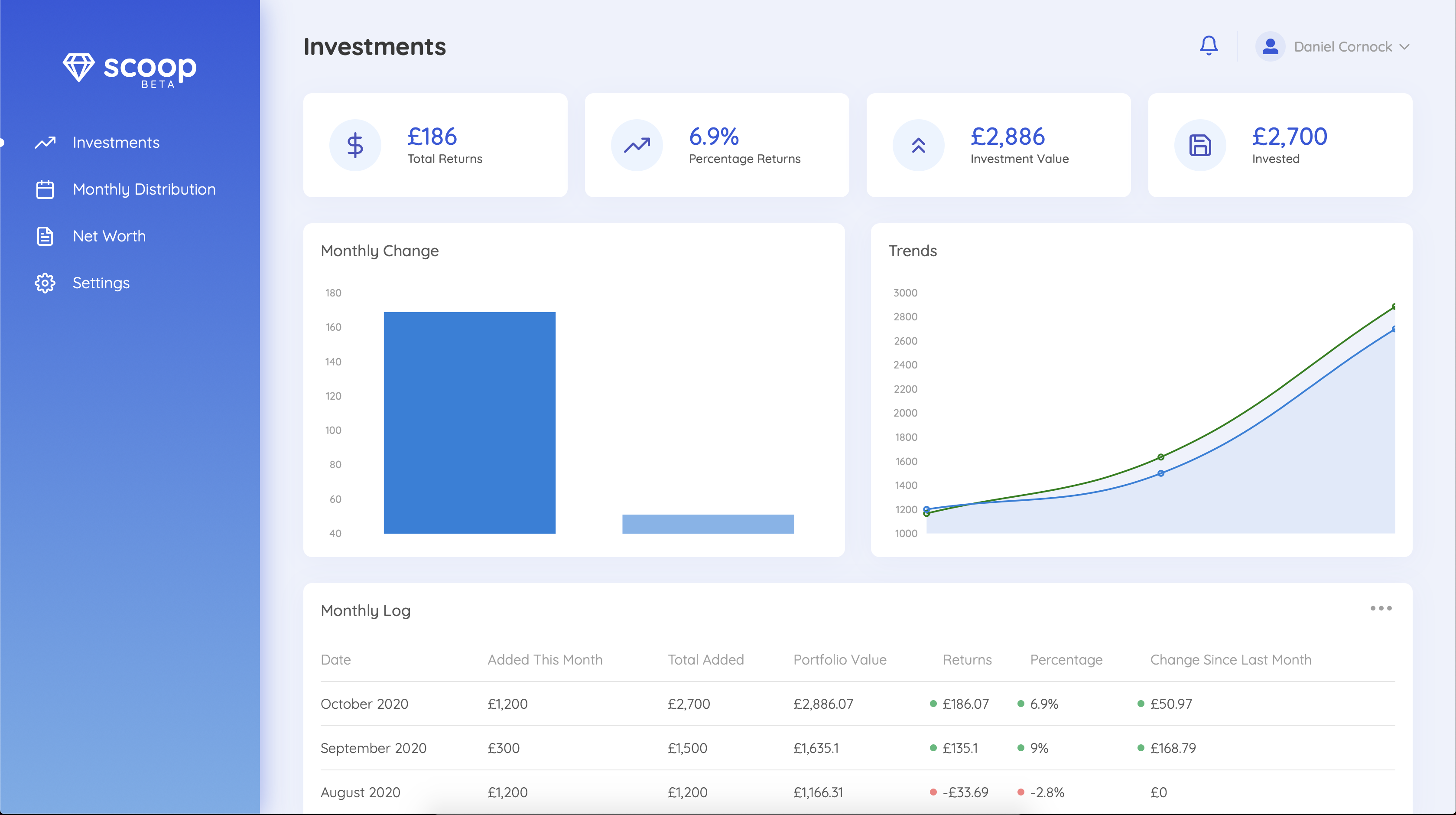 Track your investments
Every month, create a log totalling the amount you've added and the amount that your total investment is worth. Scoop will do all of the working out for you and present you with the most important information alongside sleek, complimentary charts.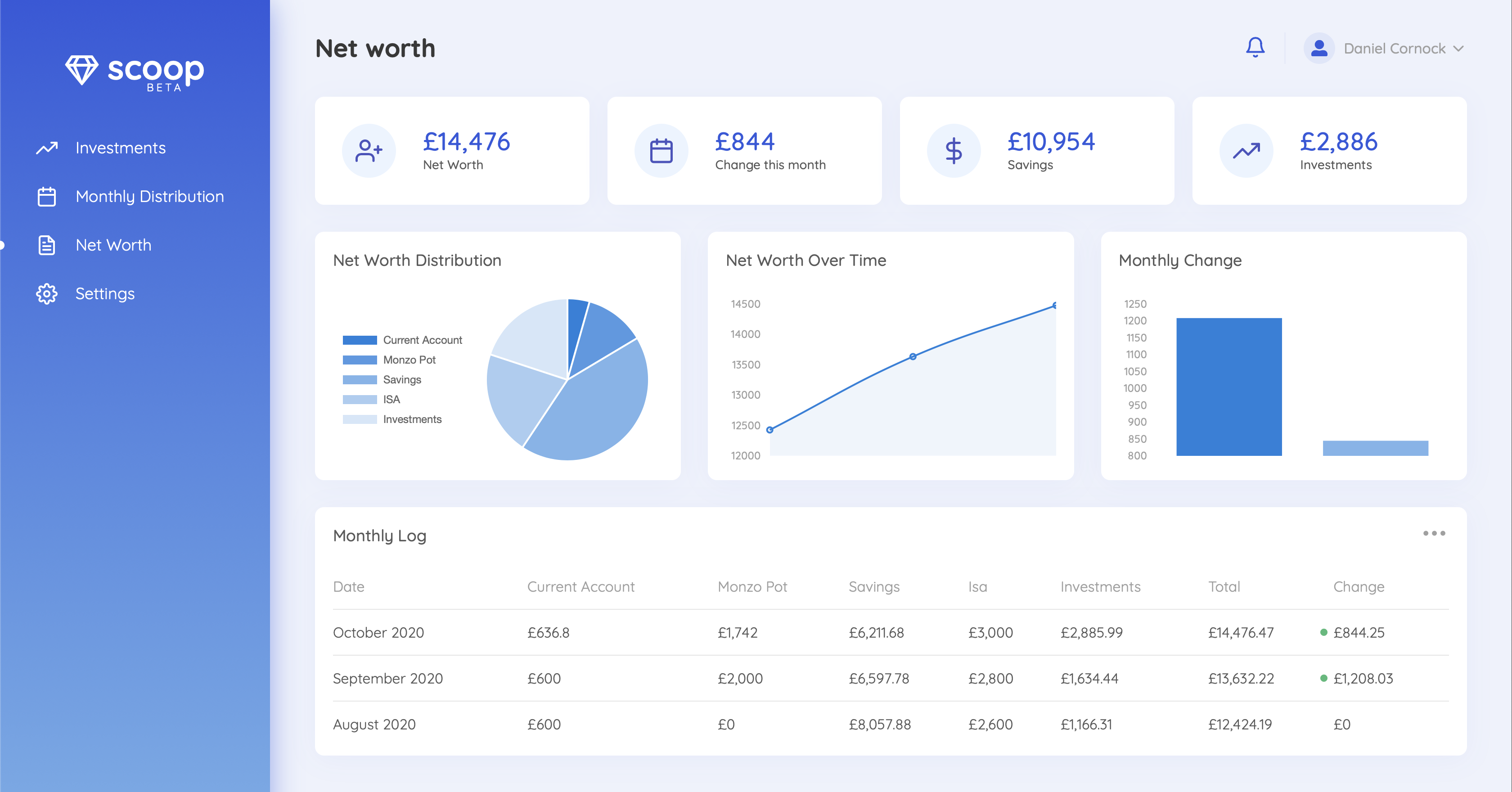 Measure your net worth
Using fields that you define yourself, you can completely customise the things that you want to keep track of. Just hop on once a month to fill in the details, and let Scoop do all of the working out for you.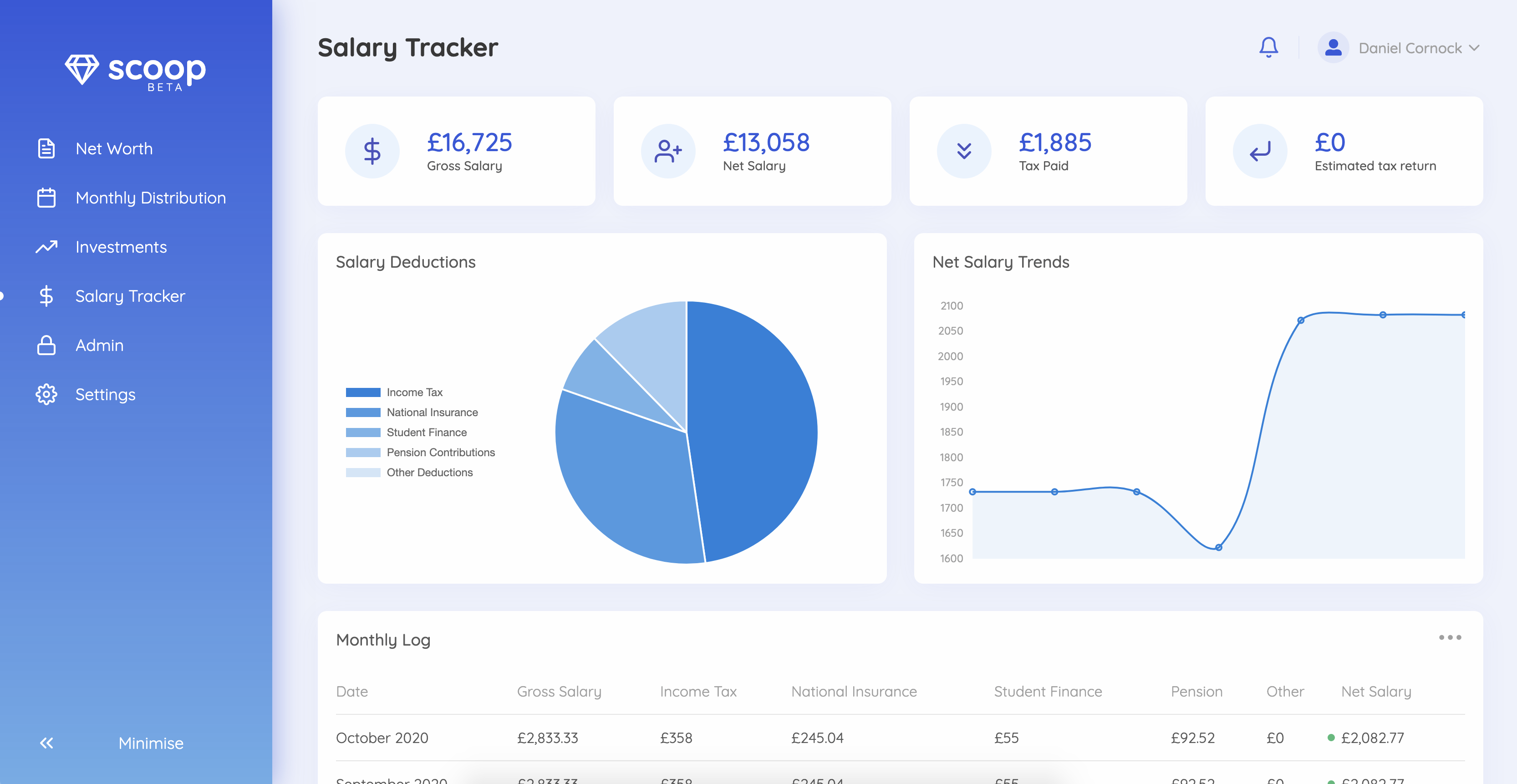 Keep track of your salary
Instead of referring back to a pile of payslips, log your salary and deductions on Scoop. Scoop will then provide key figures and allow you to get the summary you need, at a glance. You can also receive an estimation for your tax return in the current tax year.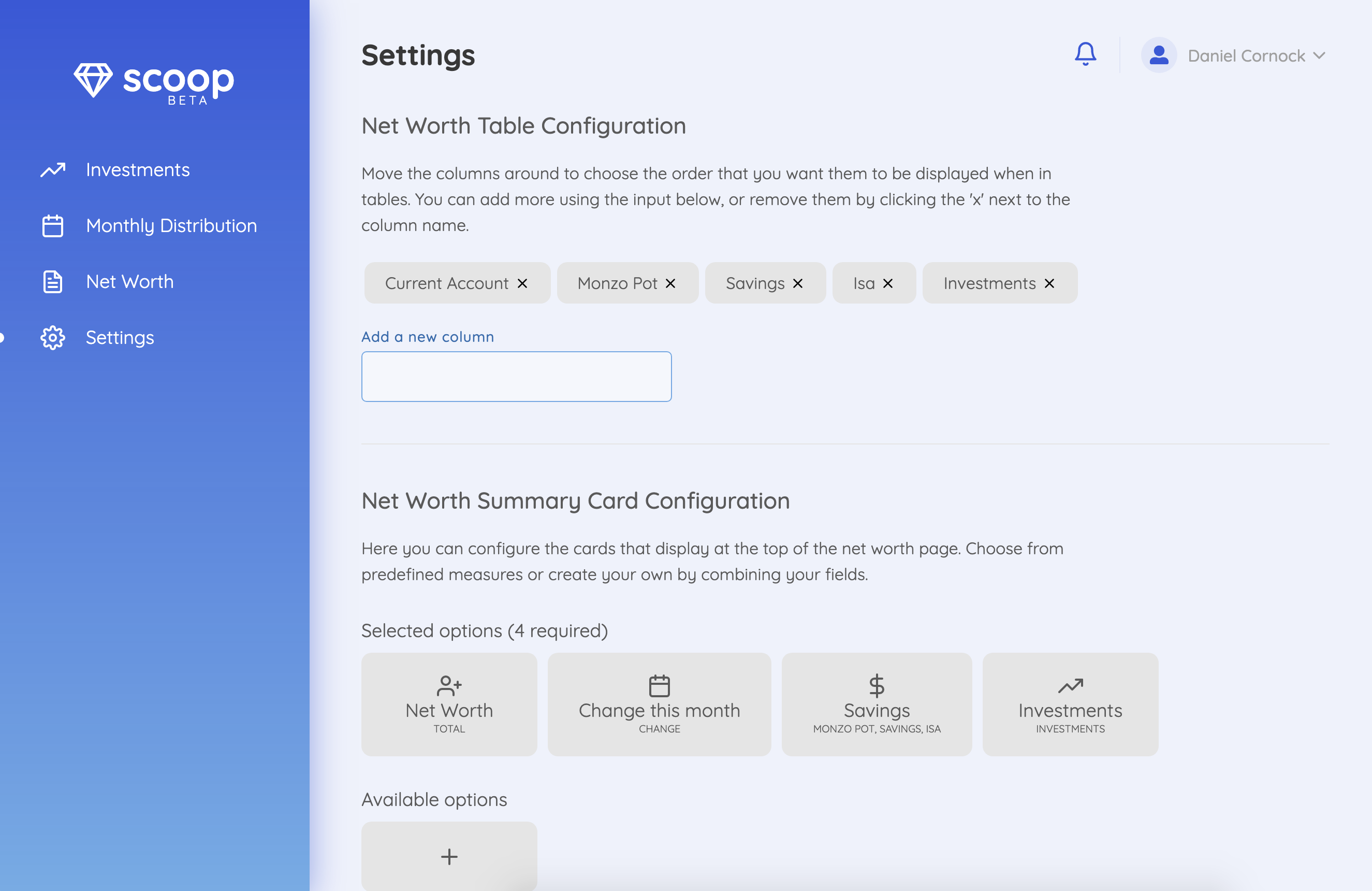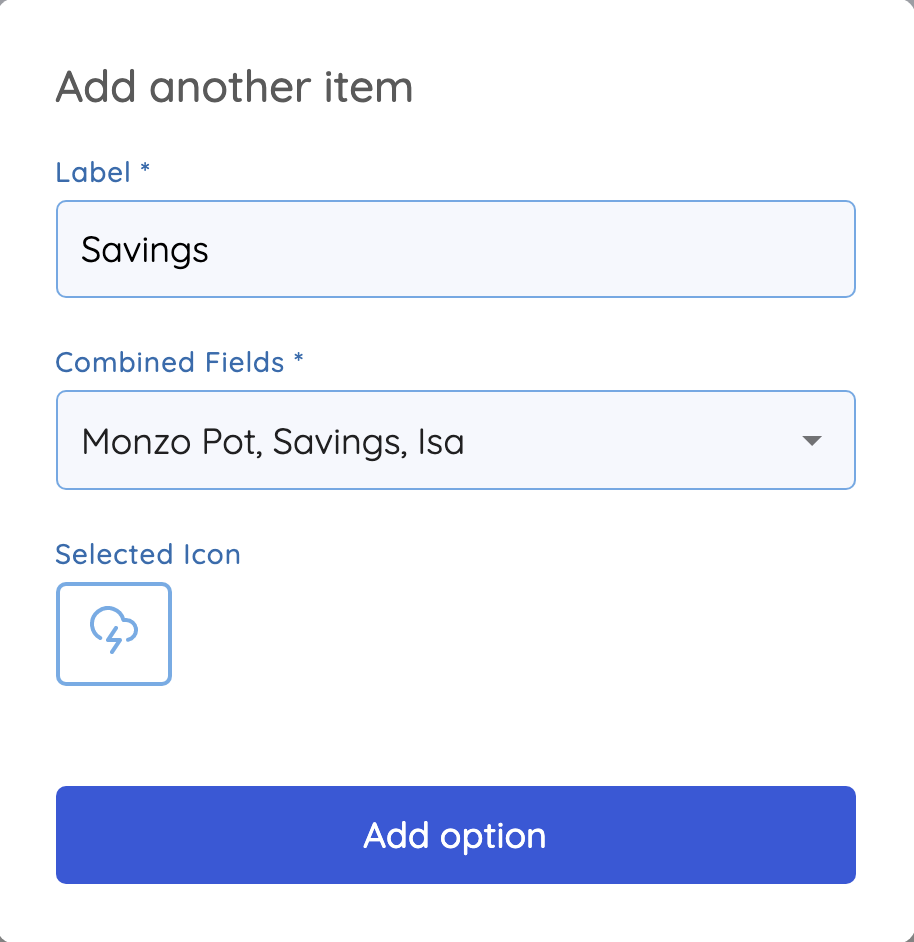 Complete customisation
You choose the metrics that you want to measure, as well as what you want summarised for you. Create meta collections that display the sum of multiple fields, and pick your own icon to compliment it.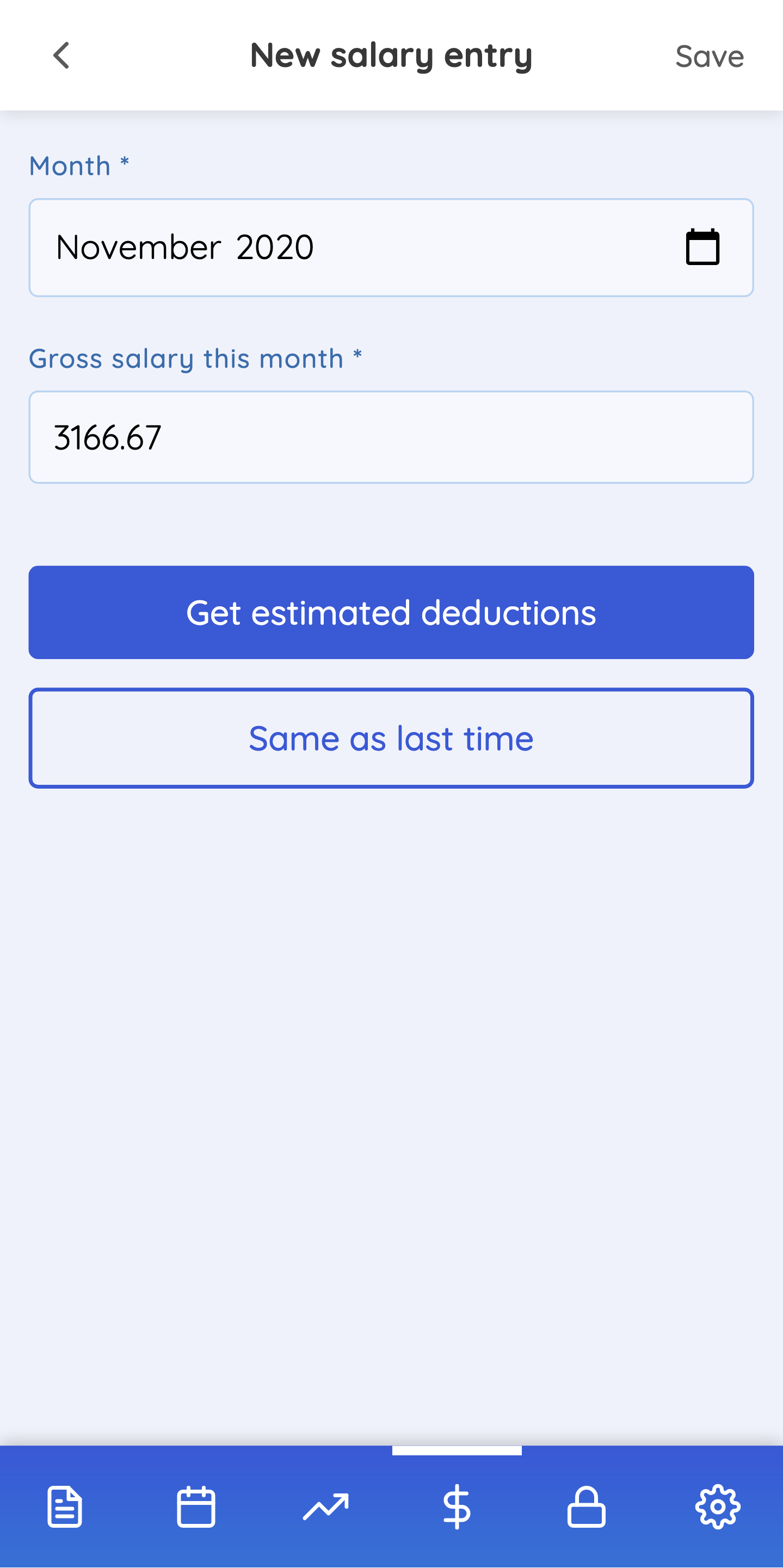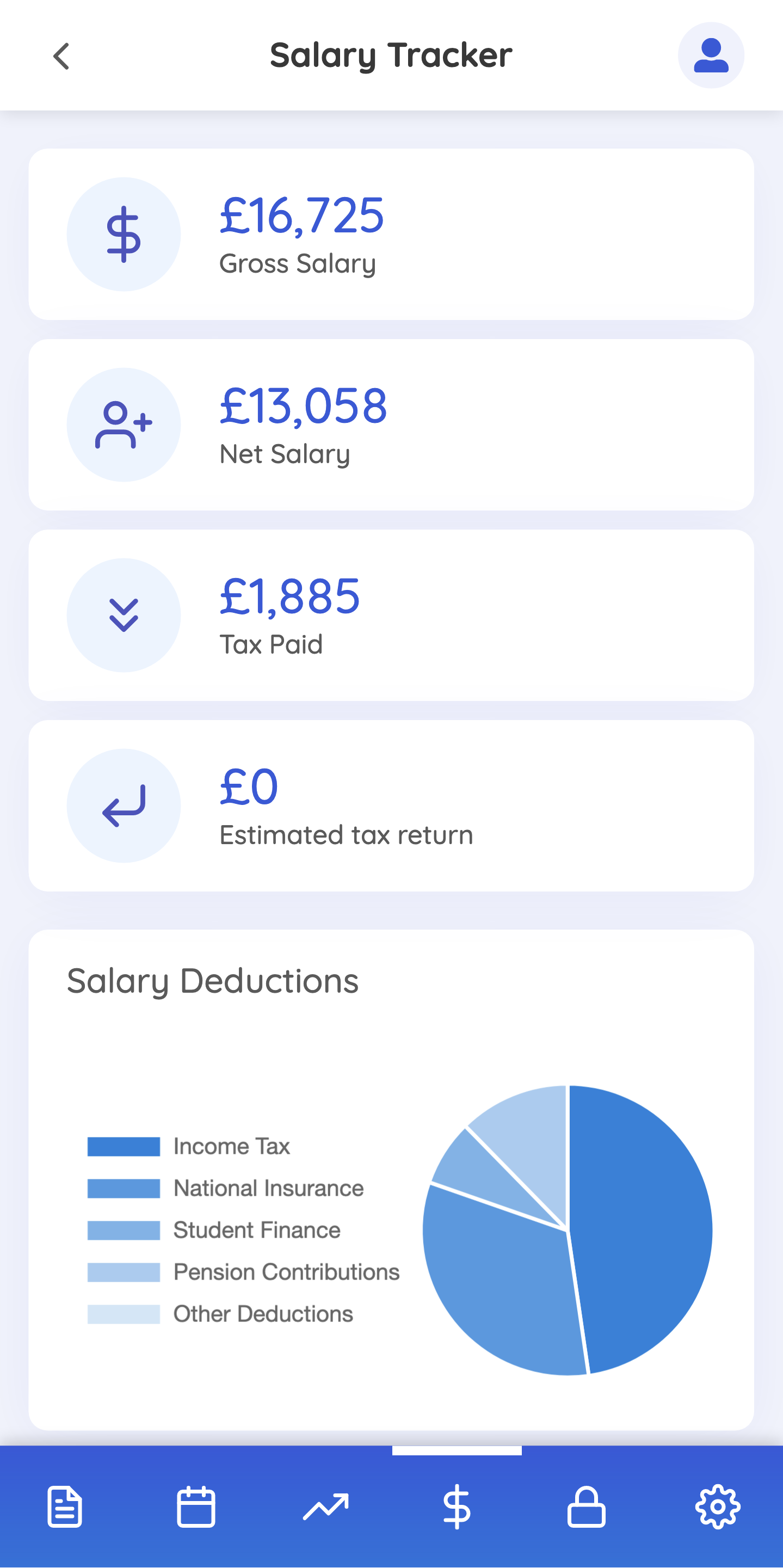 Access everything on the go, even when you're offline.
Scoop is fully compatible with mobile devices, and you can install the app on your phone without even visiting the App Store. Even if you're offline, you can still access all of your information previously stored on the app.